Quality
Our Mission
"To provide competitive quality production with maximum customer satisfaction by active participation of all members of the organization"
Our Commintment
To provide consistent and reliable quality in every sphere of work.

Continue strive to improve production quality.
Adherence of Delivery schedules.

Our Strategies
Close monitoring of quality system during manufacture and supply.
Ensuring quality inputs.
Optimum utilization of resources.
Our Certifications
Karan Automotives Pvt. Ltd. deals in a wide range of sheet metal components, Fine blanked components, Tubular components, Fabricated Components, Welding Components, Assemblies and Sub Assemblies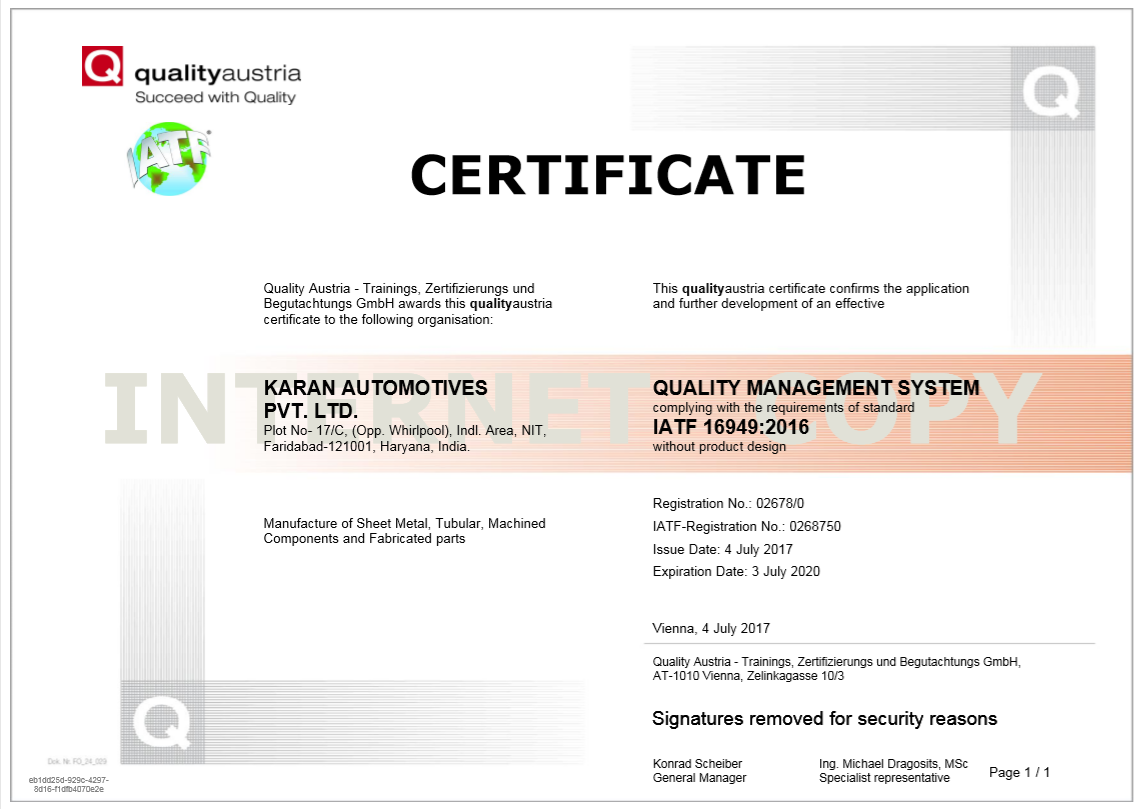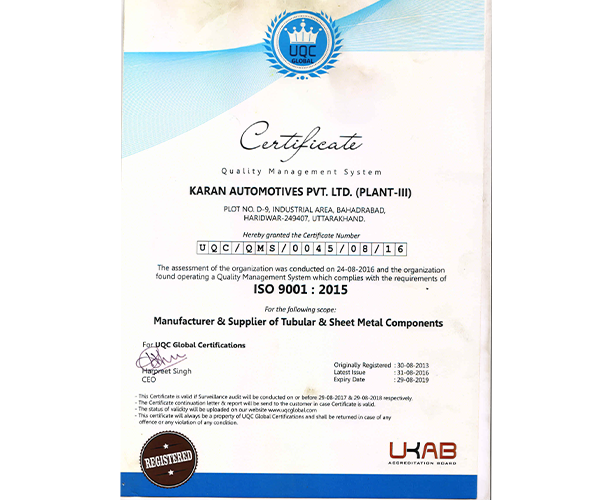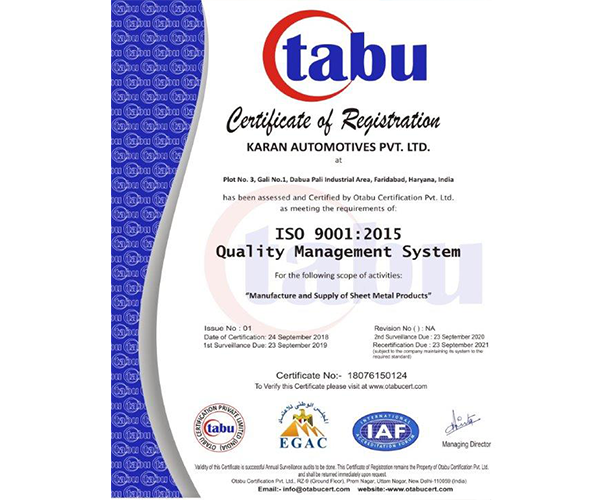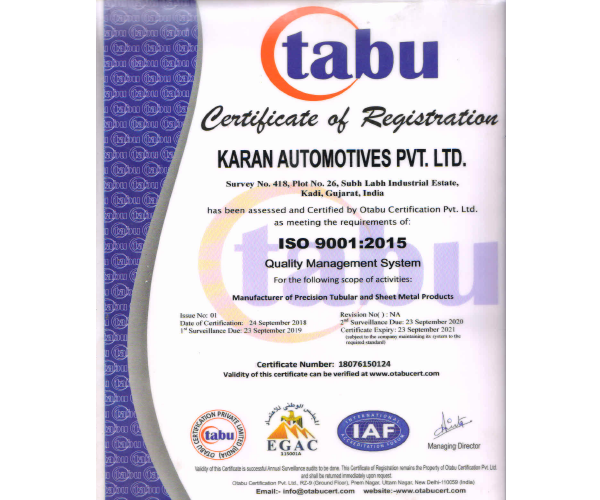 Quality Command Center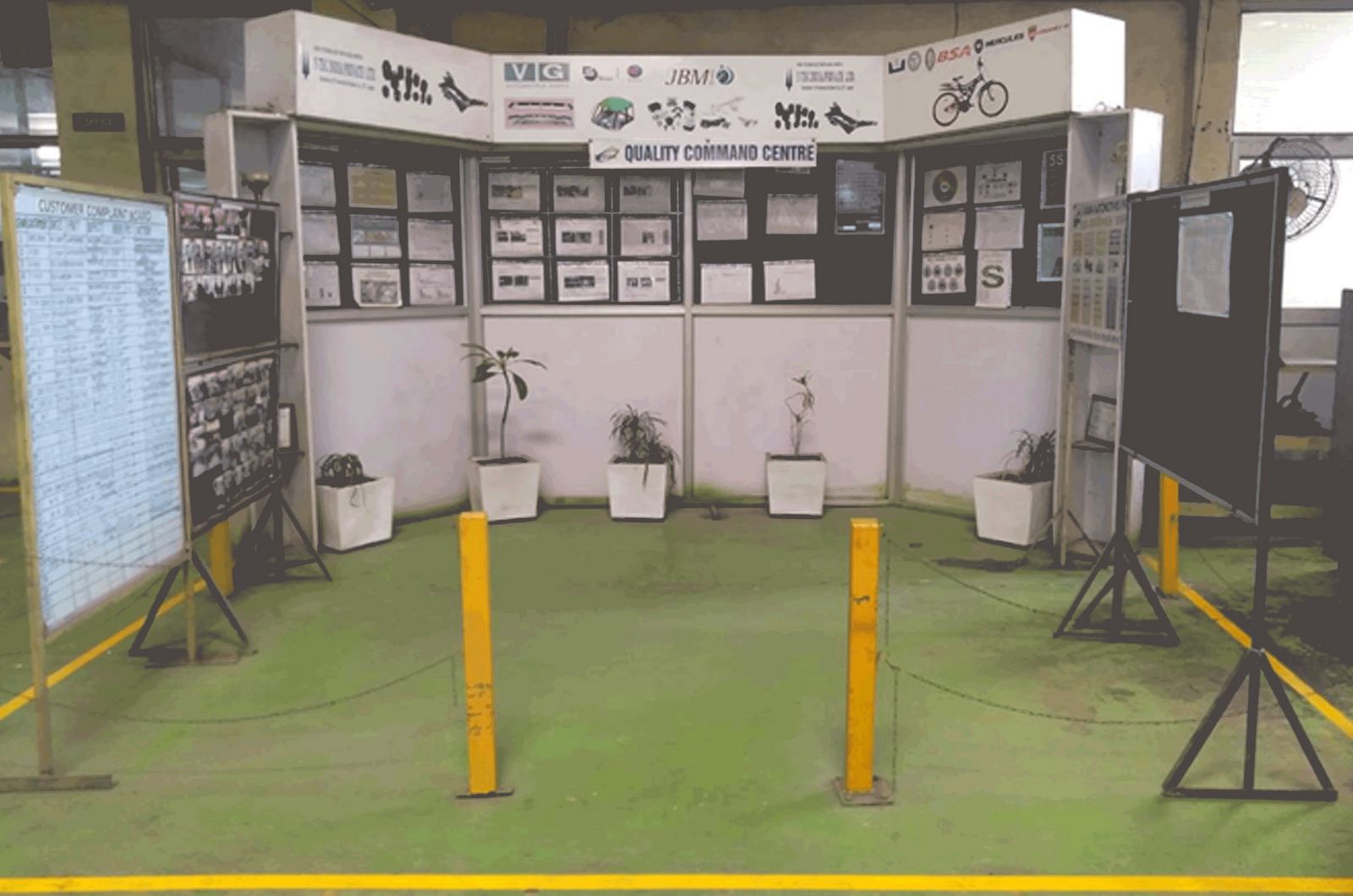 Inspection Facilities